Sharon Erdrich MHSc (Hons), PG Dip HSc (Merit), PG Cert HSc (Nutrition), NZRGON. PhD Candidate
Gastrointestinal Consultant, Functional Medicine Practitioner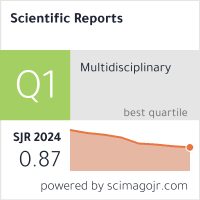 Sharon Erdrich is one of New Zealand's leading natural healthcare professionals. With a Master of Health Science (Hons) and over 40 years experience in the health sector, she offers lifestyle, health and nutritional expertise to health professionals as well as to private clients.
Over the last decade she has specialised in digestive disorders, focusing on supporting people to normalise their diet and gut function and reduce food intolerances. Her extensive training and experience across a range of health modalities means she is well placed to support you to achieve your health goals.
Sharon has a busy clinical practice in Auckland.  She has long had an interest in research, achieving the "Best Research Paper" award at the completion of her naturopathic studies for her dissertation on natural therapy options for management of high cholesterol. Her Master's thesis at the University of Auckland was a dietary study, investigating the role of nutrition in men with prostate cancer, from which two papers have been published in peer-reviewed journals (see below). 
Sharon is currently a PhD candidate at the University of Sydney; her project is examining relationships between the oral and gastrointestinal microbiome and symptoms in people living with fibromyalgia.
Sharon Erdrich has developed a strong interest in digestive health over the years, which ultimately resulted in intense exploration of the causes and consequences of small intestinal bacterial overgrowth (SIBO) and the subsequent establishment of SiBOtest.NZ. This is the only breath testing service in New Zealand to offer at-home breath testing for functional bowel disorders and sugar malabsorption syndromes such as lactose intolerance and fructose malabsorption. She is actively researching in this field to improve the accuracy of breath testing.
In addition to her busy clinic in Mt Albert, she presents at conferences and runs workshops and webinars, educating and up-skilling a range of health-focused practitioners.
With an abundance of health-related knowledge, accumulated over years of working with an inquiring mind in both complementary and conventional medical systems, Sharon is able to provide support and guidance for an extremely wide range of health conditions. This includes gut imbalances, stress, fatigue, hormonal imbalances, problems associated with mood and sleep, as well as weight management – particularly for the benefit in preventing diabetes and reducing the risk of cardiovascular disease and much more.
How Sharon Erdrich Works

A personalised approach to your health concern is an outstanding attribute. Her preferred modes of working with clients to support the return to good health, and the maintenance thereof, are Herbal Medicine and Nutritional Therapy. Where necessary, she may recommend advanced pathology or functional medicine testing to identify abnormal metabolism and imbalances. These aid in ensuring things move in the right direction for your treatment.
Tools used include functional nutritional screening, DNA testing, hydrogen-methane breath testing, salivary/urinary hormones, mineral and/or toxin testing. These are all examples of Functional Testing; using science to aid addressing health challenges by establishing underlying predispositions or imbalances. This enables more accurate targeting of appropriate therapies for each individual.
Background 

Sharon's journey into natural medicine began in 1979, when as a student nurse she realised that sick people, treated with conventional medicine, didn't really get better. What she saw was medical care that was great for managing acute health crises, and got people well enough to function, or be discharged from hospital. But only until the next health crisis. She realised that without the detailed evaluation an appropriate education to empower people to make positive changes in diet and lifestyle, they would either be back in hospital or become chronically unwell.
A driving desire to help people correct the underlying cause or causes of their ill-health fuelled her quest for an in-depth understanding of many aspects of lifestyle and health care.
Training to become a NZ Registered Nurse at Greenlane Hospital in Auckland, a specialist Cardiac hospital at the time, Sharon was exposed to a wide range of specialities. Subsequently, her career as a Registered Nurse was very broad with experience in Cardiology, Intensive Care, Paediatrics, Oncology, District Nursing, General Practice, Obstetrics and Gynaecology, General Medicine, Orthopaedics, Geriatrics and Surgery.
This variety gave her a diverse and deep understanding of a wide range of health challenges that people face. Sharon has held nursing positions in Australia, the Middle East and the United Kingdom, as well as in New Zealand.
In an interval between health-orientated pursuits, Sharon studied with the Royal NZ Horticultural Society – achieving papers (with distinction) in the National Diploma in Horticulture, testimony to her love of plants and a great introduction to herbal medicine.
An experienced lecturer and accomplished presenter with a number of public speaking engagements, Sharon taught at Wellpark College of Natural Therapies in Auckland from 2003 until 2017, developing nutrition programmes, teaching diagnostics, aromatherapy, herbal studies, and got great satisfaction from inspiring students. She also taught on the Bachelor of Nursing at Unitec for 3 years, and in 2009 the New Zealand College of Massage engaged her to develop and deliver courses for the Bachelor of Health Studies program.
Rich Earth is Sharon's own range of carefully selected organic and wild Essential Oils and hand-made Natural Skin Care Products. Sharon offers a crafting workshop for those interested in learning to make their own natural skin care products – simply get at least six like-minded people together and a workshop will be arranged for your group. Contact us here to request a booking.
Sharon Erdrich is a full Professional member of the Nutrition Society of NZ and Naturopaths & Medical Herbalists of NZ, an organisation which she has worked for, having spent 5 years on the committee (including 4 years as vice-president) dedicated to promoting higher levels of professionalism amongst naturopaths, and working on strategies aimed at supporting regulation of naturopaths under the Health Practitioners Competency Assurance Act (2003). She maintains a current nursing practising certificate. Shar

Sharon Erdrich Qualifications & Training
 Sharon Erdrich Registered Naturopath
PhD Candidate, University of Sydney (current)
MHSc (Hons) University of Auckland (2015)
PG Dip HSc (Merit) University of Auckland 20011)
PG Cert HSc (Nutrition) University of Auckland (2008)
DipNat (Hons) Wellpark College of Natural Therapies (2004)
Dip Med Herb. Wellpark College of Natural Therapies (2004)
Registered Nurse, (NZRGON), (Auckland School of Nursing) (1980)
Dip Aromatherapy, Wellpark College of Natural Therapies  (2002)
Cert Massage, Wellpark College of Natural Therapies  (2002)
Certified Metabolic Typing® Advisor (HealthExcel)
MINDD-trained Practitioner
Advanced PSYCH-K® Facilitator (Australia)
Certificate in Teaching English as a Foreign Language to Adults (CTEFLA) Cambridge
National Certificate in Adult Education (NCAE)
DIRECTOR: House of Health Ltd
Awards
Sharon Erdrich Naturopath
Master of Health Science – Honours (2015)
Top Naturopathic Student (2005)
Best Research Paper (2005) "Alternative Therapies for Hypercholesterolaemia – A Comparative Review" in 2003
Finalist: Health Practitioner of the Year (2008), NZ Health Industry Awards
Public Engagements & Presentations
2021: Research Presenter, ESPEN Congress Budapest (Virtual Congress)
2021: Research Presenter, IHMC Congress Barcelona (Virtual Congress)
2019: Guest speaker, AIMA Auckland: "Irritable Bowel Syndrome. Is it Still in Their Heads?"
2019: Research Presenter, ICCMR (Brisbane) & NHMNZ (Wellington) Annual Conference: "Case report: A gut-focused approach to Mod-Severe Eczema"
2019: Guest speaker, The Pharmacy Co-op, Hamilton: "Gut Bacterial Overgrowth. Too much of a good thing?"
2018: Gastroenterology Masterclass, Auckland
2018: Research Presenter, ICNM London
2018: SIBO Update (Webinar)
2017: Research Presenter, APCCN, Adelaide
2017: Research Presenter, ICNM London
2017: Presenter, nationwide seminar series (Auckland, Hamilton, Tauranga, Wellington, Christchurch, Napier, NZ): IBS, or is is SIBO?
2016: Keynote speaker, Combined Naturopathic Conference, Auckland NZ.
2015: Guest speaker, NZ Society of Naturopaths
2014: Poster presentation NZ Society for Oncology Conference
2010: NZ National Hepatitis Conference: "Complementary Therapies for Hepatitis C"
2009: NZ AIMA Conference: "The Metabolic Syndrome"
2008: NZ Register of Aromatherapists Annual Conference 2008, "Stress & Aromatherapy"
2009: (Sept) Breakfast TV, discussing The Science of Smell.
2008: Invited speaker at The Gluten Free Food & Allergy Expo – " The implications of food allergies for long-term health "
2008: Nutrition advisor to the TV Program "What's Really in our Food"
Sharon loves researching and writing about health. In addition to the above publications in peer-reviewed journals, other articles available include:
Excellent4.9★★★★★ review us on
Vida McCord ★★★★★ Emma is such a knowledgeable practitioner who breaks down information in a way I can really understand and feel motivated to integrate. Her warm, calm, yet really professional nature lets you know your health is in safe hands.
Hanna McLeay ★★★★★ I have seen Emma for help around my thyroid health and gut issues. She makes scientific things so easy to understand. I've now really been able to take control of my own health through her coaching. She's amazing!
Sofia Bofill ★★★★★ I've had an incredible experience with Paloma Velasquez at House of Health. She has helped me overcome gut issues, allergies and hormonal problems that other doctors did not have a solution for. She is very thorough and professional, and has accomodated treating me via video calls (I am based in Australia). I would highly recommend!
Ruru ★★★★★ Emma is amazing! She has been helping me with some long term issues and has been a huge help, wealth of knowledge and amazing at providing a big picture view when I have been stuck in the trenches. She has worked incredibly hard at drilling down to find solutions and I can wholeheartedly recommend her for anyone wanting to get on top of their health issues.
kristin dykstra ★★★★★ House of Health has been awesome. I suffer migraines and I have been supported by Verity with a naturopath plan. I am still on my journey but after one month I have seen improvements in my energy and ability to focus at work. Verity is amazing to work with! She is super calm, patient and genuine. It is evident she really cares about her clients. I highly recommend her and House of Health in general 🙂
Jan Thorburn ★★★★★ I went to Sharon at House of Health several years ago having been diagnosed with Crohns by the hospital. I no longer have a Chrohns diagnosis. I believe that is due to Sharon's careful, very informed care and guidance at House of Health.
Magdalena Bofill ★★★★★ Paloma Velasquez is a fantastic naturopath who has made significant a difference in my quality of life during my menopause transition. I totally recommend her!
Clara Chacon ★★★★★ I decided to try with natural medicine years ago when my daughter was diagnosed with asthma, and they wanted to medicate her with inhalers. I was fortunate to find Paloma Velasquez, and thanks to the customized formulas she did for my daughter, the herbs, and some dietary changes, my daughter has been asthma-free for over 2 years. Incredibly grateful to her dedication and highly recommended for her professionalism.
Leon Erdrich ★★★★★ Looks for the cause of the gut problem instead of covering the symptoms. High quality healthcare
Andrew Haddleton (GIG Internet Marketing) ★★★★★ I took a family member to see Sharon as they had an ongoing stomach problem. The GP had run tests and prescribed various pills but they didn't make any difference.As soon as Sharon saw the same test results, she immediately identified the probable issue and recommended a new food regime.Over a six-week period, the person dropped 15 kgs, the pain went away and, now looks and feels vastly different.They see the new food options as a long-term lifestyle change.I urge anyone who has a stomach issue to go to see Sharon at House of Health.
My 8 year old son had digestive issues since birth and over the years I had taken him to see numerous specialists and health practitioners – all to no avail.  That is until we started seeing Sharon about a year ago who correctly diagnosed my son's problem as SIBO and then spent the next 12 months treating him gently but effectively with herbs and other naturopathic medicine.  12 months on and my son is off all medicine's, eats a normal diet and has normal digestive health.  As a mother this means the world to me!  Thank you so much for all your help Sharon – you're amazing!
Sharon, I learned more in 90 mins with you than I have in all these years